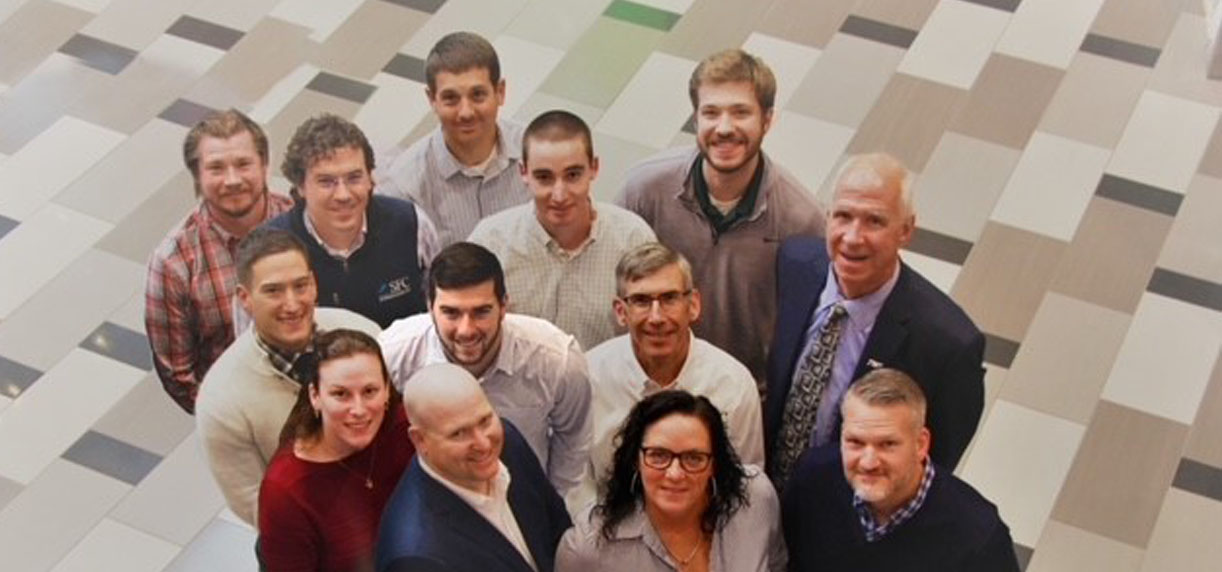 SFC Engineering Partnership, Inc., (SFC) is an inter-disciplined engineering consulting firm conveniently located at 183 Rockingham Rd. in Windham, New Hampshire. SFC has been providing Fire Protection and Civil Engineering, Surveying, and Accessibility Consultation to private, commercial, industrial and municipal markets for over twenty-five years. SFC's professional team offers a multitude of engineering services including roadway improvements, utilities and drainage design, building design, permitting, sprinkler and alarm design, site planning, feasibility studies, infrastructure improvements, accessibility consultation and design, plan code review, and construction administration. SFC's staff includes professional civil and fire protection engineers.
History
We take pride in a long history of being part of the local communities we serve. We celebrated our 25th anniversary of Engineering Excellence in July of 2019, and moved to a new and improved location in that same month! It all began when SFC was incorporated in July of 1994, and was formed through the merger of two well established and highly respected New Hampshire firms, Cowan & Cricenti Engineering Associates, Inc., of Concord and Fredette Associates, Inc. of Salem.  George Fredette is still with SFC and continues to provide his community with superior engineering services. Today, we employ professionals including civil and fire protection engineers who are registered in New Hampshire, Maine, Vermont, Massachusetts, Connecticut, New York and Rhode Island.
Business Objective
The primary operating philosophy of SFC is to work in partnership with our clients towards the successful completion of each project, and to do so efficiently and cost effectively.  From vision to realization, SFC "partners" with our clients to deliver quality based solutions to the problems they face, providing value and results. Any member of our team can be called upon to contribute technical expertise or project direction as needed, ensuring that the highest level of engineering experience and knowledge is applied to each project.
Mission Statement
Our mission is to be partners in our client's success. SFC listens to the ideas and understands the objectives of our clients. With our clients, we anticipate and identify problems and then deliver innovative and effective solutions.
Summary of Services
Civil Engineering
Road Design
Cost Estimation
Environmental Permitting
Bid Administration
Public hearings
Feasibility Studies
Environmental Permitting
Fire Protection Engineering
Retaining Wall Design
Construction Administration
Project Management
Accessibility Consultation & Design
Land Planning / Site Selection
Plan and Code Review Services
Campground Design